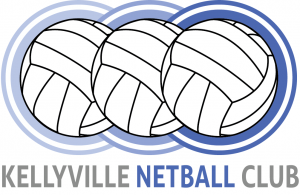 KELLYVILLE NETBALL CLUB
Kellyville Netball Club came into operation for the 2019 Season. As the area's population has expanded the Committee wanted them to know we were an inclusive club that all community members could join. Moving away from the OLOR Netball name shows that we are a community based netball club within the Kellyville area.
Whilst many of our grass root players joined because of their assciation with OLOR Catholic School at Kellyville the committee found that this was no longer the best wayto encourage new members. The Committee acknowledges without the help of it's foundation and loyal members, that the Club would not have become one of the more prominent Clubs within the BHN Association.
We are committed to keeping our history and links to OLOR however are looking forward to a new phase for our Club.
HISTORY OF OLOR NETBALL CLUB
OLOR Netball Club has been affiliated with Baulkham Hills Shire Netball Association for over 25 years. We are one of the largest clubs in the Association with over 40 teams.
Our club caters for junior (10-15 yrs) and senior (16+ yrs) players in a graded competition as well as a modified netball program for children 7-9 years.
Winter competition games are played at the Kellyville Netball Complex, Wellgate Ave, Kellyville.
Although the club was originally developed to meet the needs of the local primary school the club now reaches across the whole shire and beyond.
Club History
Originally OLOR Netball club was formed to cater for the pupils at the Our Lady of the Rosary Primary School. The founding Principal, Sister Carmelita, was a strong advocate of sport for all and supported the establishment of the OLOR Netball Club.
Many were involved in the early years of the club, in particular Judy Johnson and Cath Gaucher who organised the initial 3 junior teams.
To view the names of our Life Members click on the link.
If you have memorabilia or interesting facts about the history of OLOR Netball Club please contact the President.